Visible / Invisible brings together The Line, the National Portrait Gallery and London College of Fashion in a substantive collaboration to explore themes of identity and representation in the digital and public realms. The project has evolved through participatory image-making, critical thinking and experimentation to inspire secondary school students to consider creative careers and to build young people's skills and employability. This project has sought to tackle the inequality of opportunity within the arts in East London for local young people through school workshops, skills training and paid work.
This first phase of the project is supported by Freelands Foundation and Westfield East Bank Creative Futures Fund and has includes artist-led workshops which took the Gallery's photography collection as a starting point for dialogue and engagement with Year 9 students from four secondary schools within the Olympic boroughs. London College of Fashion Student Ambassadors supported these creative education opportunities and shared their experiences and insights with participating students.
This phase also featured The Line's inaugural Youth Guides programme. Young people were recruited and offered pre-application training on CV and personal statement writing, followed by one-to-one feedback. Once selected, sixteen young people undertook paid training prior to working as guides, where they engaged the public in conversation about works of art on The Line, provided information and shared their ideas.
Visible / Invisible is a three-year programme initiated by The Line to work towards a co-commissioned artwork for the public realm. Through exploring issues of identity and representation, this project will highlight how now – more than ever – we need to find new ways to see each other.
Supported by Freelands Foundation and Westfield East Bank Creative Futures Fund, funded by Westfield Stratford City and delivered by Foundation for Future London. 
In collaboration with / Supported by
WATCH: Visible / Invisible 2022-2023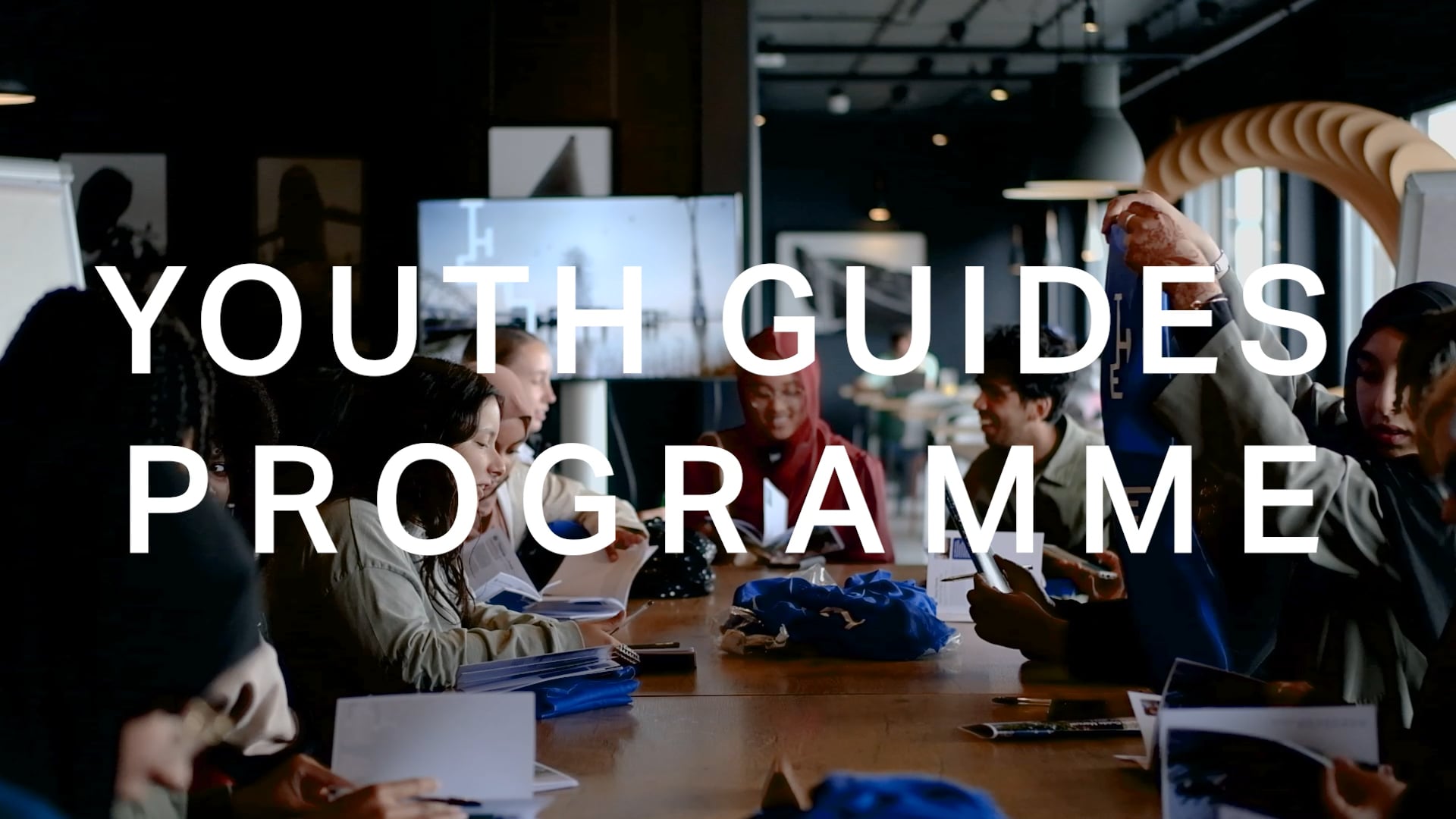 WATCH: Visible / Invisible 2021