The Line is delighted to announce Catching Colour; a new site-specific, outdoor public sculpture by Rana Begum created for Botanic Square, London City Island. This dramatic work featuring 'clouds' of suspended coloured mesh, is simultaneously light and monumental, appearing to float above the central pathway of Botanic Square.
The folded layers of coloured mesh in Catching Colour create a mesmerising interplay of light and shadow, which are in turn echoed by the shadows cast on the ground below. Partly inspired by memories from Begum's Bangladeshi childhood and her recollection of the forms and reflections cast by fishing nets suspended over water, her work is a fitting response to the natural environment of London City Island and the River Lea that winds around it.
For the launch and reveal of Catching Colour on 9th April 2022, The Line developed a collaboration with English National Ballet to produce a new five-minute dance piece, responding to Rana Begum's work. Choreographed by ENB's critically acclaimed Associate Choreographer, Stina Quagebeur, the piece was performed live in Botanic Square, London City Island and a film of the performance has been created by a graduate from London Film School. The two dancers wore clothing by ROKSANDA created by Begum's long-time collaborator, designer Roksanda Ilinčić.
Catching Colour has been complemented by a creative engagement programme for local schools and communities, curated and delivered by The Line in association with English National Ballet and Akademi – a cutting edge organisation working to enhance understanding and appreciation of South Asian dance in the UK. Fusing ballet and South Asian dance, this programme has included dance workshops, developed in response to Quagebeur's choreography and Begum's sculpture, and culminated in a public performance at London City Island in July 2022 to coincide with South Asian Heritage Month.
Curated by The Line, Catching Colour is a commission by EcoWorld Ballymore. Supported by Arts Council England.
For more background on the artist's work visit Rana Begum's artist page.
Image: Performance on The Line at London City Island for the launch of Catching Colour by Rana Begum. Choreographed by English National Ballet's Stina Quagebeur, performed by Hannah Rudd and Jonathan Savage with clothes by ROKSANDA. Photography by ASH, courtesy The Line.
Supported by
Documentary: Rana Begum No. 1104 Catching Colour (subtitled)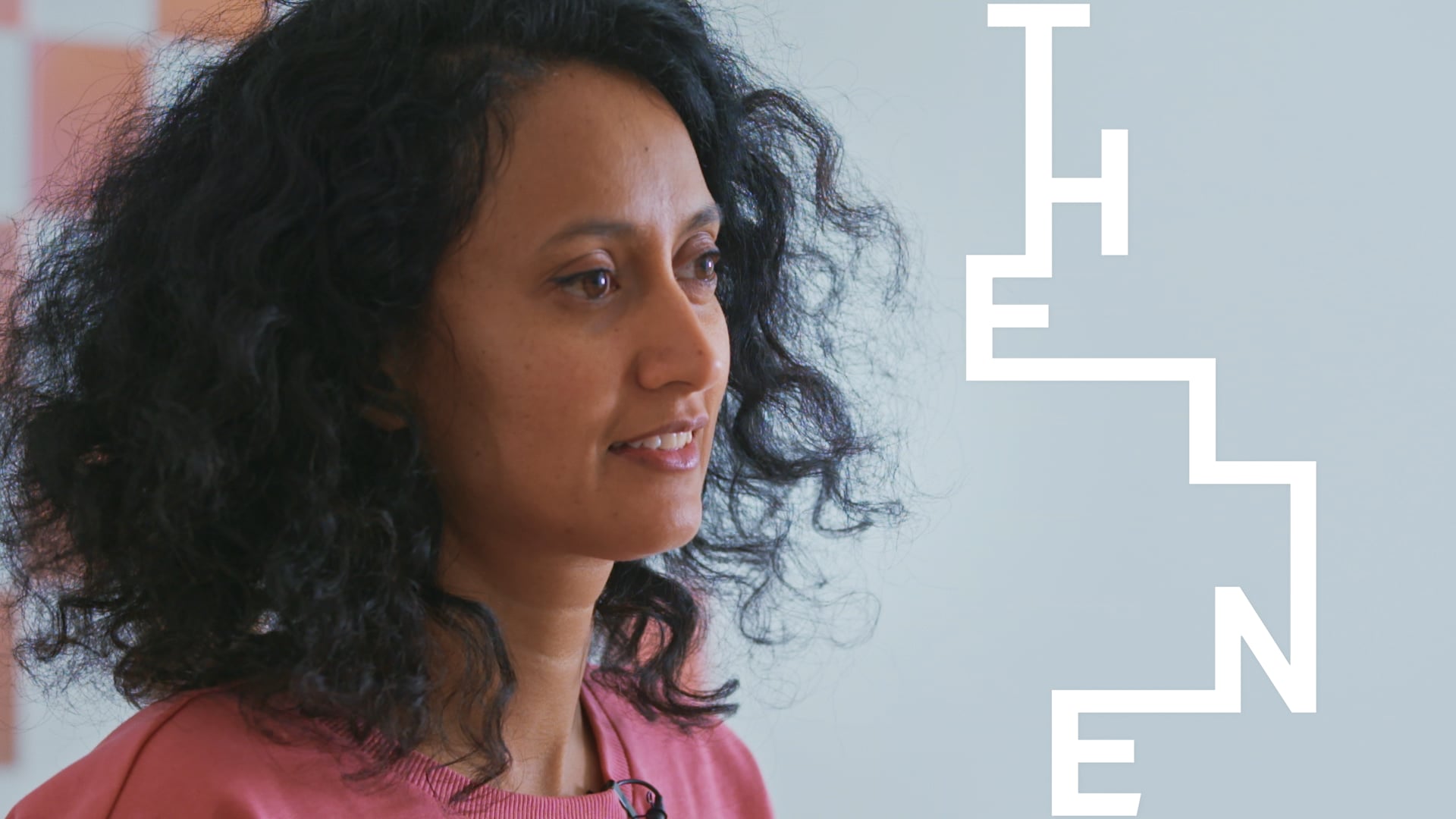 Full performance: Rana Begum No.1104 Catching Colour collaboration with English National Ballet and ROKSANDA